Sumitomo Electric Hardmetal has developed the "SUMIDIA™ Multi-Functional Tool, SGW series", a cutting tool for machining aluminum alloys. Sales will commence from August.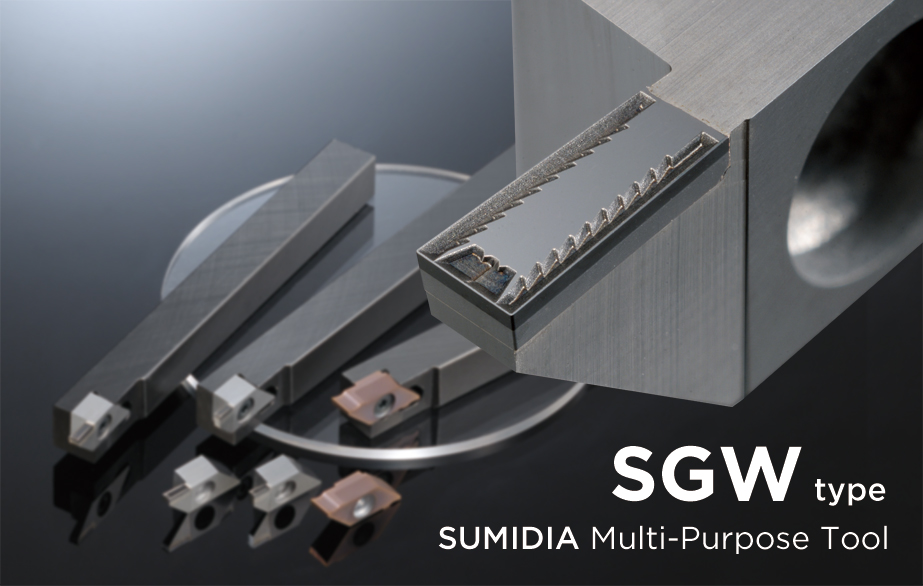 In recent years, due to rising fuel costs, the automobile and aviation industries have been looking for ways to reduce weight. This has led to the increased use of non-ferrous metal materials, such as aluminum alloys. However, machining aluminum alloys generates soft cutting chips, which tend to extend out and become entangled with the workpiece or tool during the cutting process, and this has proved to be barrier to automation. Furthermore, there is a possibility of the tangled chips damaging the workpiece, making it difficult to ensure stable machining with high quality and high precision.

To solve this problem, we have developed the "SUMIDIA™ Multi-Functional Tool, SGW series" with the following features.
Features
(1) Provides outstanding chip control during grooving and traverse cutting applications on aluminum alloys, with a 3D chipbreaker formed near the cutting edge of a sintered diamond tip.
(2) Achieving high precision and high efficiency machining with a cutting edge that utilizes "DA1000", a high-density grade with ultra-fine sintered diamond particles, that exhibits both superior fracture and wear resistance.

Chipbreaker with 3D form (enlarged view)
Chip control comparison (example)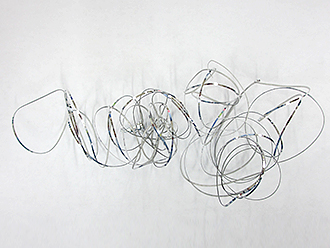 Without Chipbreaker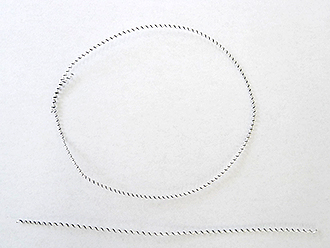 With Chipbreaker
Line Up
3 items in total (Grades are all DA1000)
| | |
| --- | --- |
| KGVR2004-LD | Grooving Width:2.0mm - Cutting Edge Length:4mm |
| KGVR2504-LD | Grooving Width:2.5mm - Cutting Edge Length:4mm |
| KGVR2506-LD | Grooving Width:2.5mm - Cutting Edge Length:6mm |
Sales plan
Estimated annual sales of 100 million yen in 2017
Pricing
15,800yen (excluding tax)