Sumitomo Electric Industries, Ltd. with its subsidiaries, Sumitomo Electric Tool Net, Inc. and A.L.M.T. Corp., has jointly established a sales company in Taiwan, which began trading in April 2016. The new company sells cutting and grinding tools for the automotive, machine-related industries, electronics and precision machining sectors.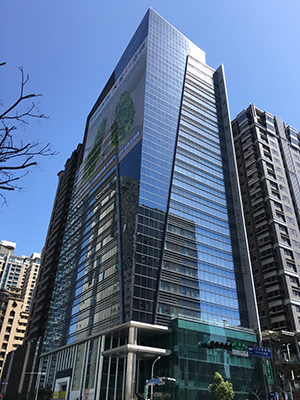 Utilized in applications covering finishing to ultra-precision machining, cutting and grinding tools from the Sumitomo Electric Group are exemplified by the IGETALLOY® cemented carbide cutting tool series that are widely used in general machining and the UPC® ultra-precision cutting tool series that utilizes cubic boron nitride (CBN) or diamond for ultra-precision machining, as well as diamond grinding wheels etc., all of which are products of advanced powder metallurgy, process technology and surface treatment technology. Utilized in the automotive industry and many other sectors including iron & steel, industrial machinery, aviation, semiconductors and precision components, our products occupy a consistent market share in many countries, including Taiwan.
Taiwan has a broad-based machining industry; and it's electronics sector, which makes up a high proportion of the country's manufacturing industry, has a growing need for cutting and grinding tools. These circumstances have prompted us to establish the new sales company to sell tools that leverage on Sumitomo Electric's own proprietary materials, including diamond; as well as offering after-sales services, to serve the needs of our customers. Besides sharing and centralizing information between the Sumitomo Electric Group companies and strengthening our sales system targeting the automotive and machine-related industries, the new company will also help us expand our reach into the electronics and precision machining industries. Additionally, by providing customers with solutions that feature complimentary tooling products, environmental equipment and consumables handled by Sumitomo Electric Tool Net, Inc., the new company will aim to further expand the Sumitomo Electric Group's share of the Taiwanese market.
Profile of the new company:
| | |
| --- | --- |
| Name | Taiwan Hong-yu Precision Tool Co., Ltd. |
| Location | New Taipei City, Taiwan |
| Business | Sale of cutting tools, grinding tools, dressers, ultra-precision machining tools and other products |
| Capital stock | 30 million TWD |
| Date of establishment | April 2016 |
| President (CEO) | Katsuhiko Tatsumi |
| Employees | 5 |