Sumitomo Electric Industries, Ltd. established a representative office in Hanoi in April 2019 to carry out marketing and other activities for expanding its hard metal cutting tool business in Vietnam.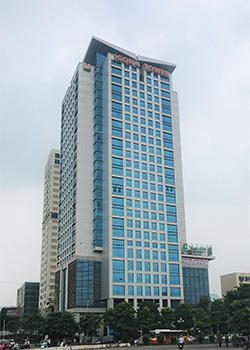 In Vietnam, where steady economic growth continues, an increasing number of Japanese automakers and parts manufacturers have been establishing plants as global production bases, and accelerating installation or expansion of their production lines in recent years. In addition to these activities by Japanese manufacturers, the spread of machining in local industries is also generating various needs. In response to this trend, Sumitomo Electric, which works in sales, marketing and planning of cutting tools, has established a representative office in Hanoi.
Aiming to expand its market share of cutting tools in Vietnam, Sumitomo Electric will conduct a broad range of marketing activities and provide its local sales agents with technical support in machining mainly in the automotive, steel, industrial machinery, aircraft, semiconductor and precision parts industries.
Outline of representative office
Name
Sumitomo Electric Hardmetal Asia Pacific Pte Ltd.
Hanoi Representative Office
Business activities
Marketing of cutting tools and technical support for local sales agents
Location
Hanoi, Vietnam