Sumitomo Electric Industries, Ltd. is pleased to announce that it intends to make a capital investment to enhance the production of Hokkaido Sumiden Precision Co., Ltd., which is the production base for indexable cemented carbide inserts, the core products of our hardmetal business.
Since its start of operations in 1980, Hokkaido Sumiden Precision, a subsidiary wholly owned by Sumitomo Electric Hardmetal Corp. , has been engaged in integrated production of high-performance cemented carbide inserts, supplying them to domestic and overseas customers. Cemented carbide inserts are now being widely used for machining in a variety of industrial fields such as automotive, energy, and aerospace industries. Against the backdrop of the recent economic growth and increase in automobile production volume in emerging markets, demand for cemented carbide inserts have been expanding worldwide.
In response to such growing demand, our company has decided to make a capital investment of 8 billion yen, which includes enhancement of the production equipment and construction of a new plant at Hokkaido Sumiden Precision. This investment is expected to increase the production capacity of cemented carbide inserts by 20%. The full operation of the equipment is scheduled for December 2019.
To contribute to global manufacturing, Sumitomo Electric will not just expand its supply system, but also make utmost efforts to develop and provide more sophisticated products.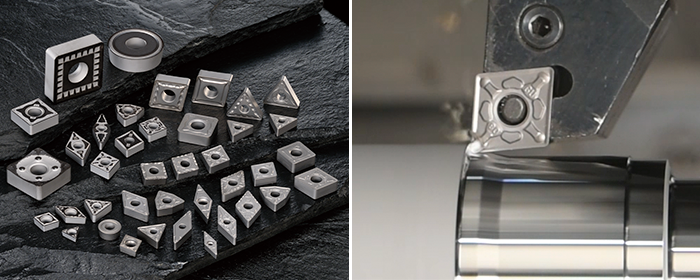 Outline of Tohoku Sumiden Precision Co., Ltd.
| | |
| --- | --- |
| Location | 776 Naie-cho, Sorachi-gun, Hokkaido |
| Business | Production of indexable cemented carbide cutting tools and cemented carbide powder |
| Capital stock | 450 million yen (wholly owned by Sumitomo Electric Hardmetal Corp.) |
| Establishment | July 1972 |
| Start of operation | November 1980 |
| Employees | Approx. 500 (as of the end of October 2017) |
| Investment | Approx. 8 billion yen |
| Full-scale operation | December 2019 |