Sumitomo Electric Industries, Ltd. (Head office: Chuo-ku, Osaka, President: Osamu Inoue; hereafter "our company") has expanded new corner radii and grades for the Solid Carbide Bar BXBR series for sale as of April 2023.
In the machining of small parts used in the automotive, IT/electronics, and medical industries among others, there is a rising demand for low-cost, high-quality machining of small internal diameters.
Our company's Solid Carbide Bar BXBR series has contributed to reducing customers' costs and increasing productivity through its economical 2-cornered specifications, its versatility in setting any overhang amount, and its high-quality finished surface derived from the use of ACZ150, the ideal coated grade for precision machining of electronic device and automotive parts.
In response to various customer needs, we have expanded the corner radius offering of 0.15mm, in addition to introducing a new PVD coated grade AC1030U, which has excellent wear resistance due to its improved cutting edge quality.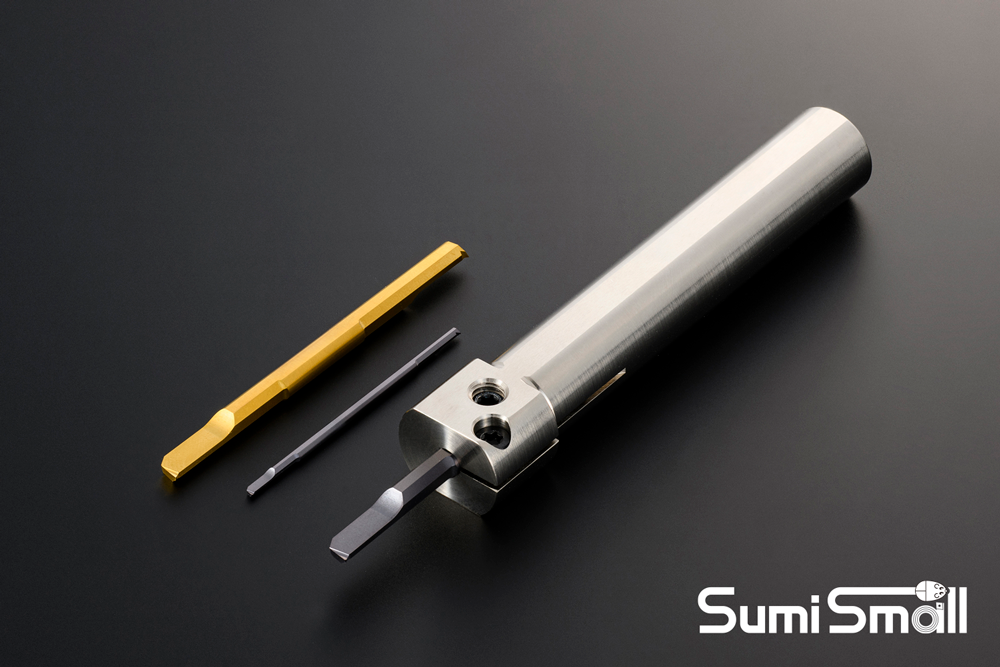 Solid Carbide Bar BXBR series
1.Features
(1) Economical 2-cornered insert
The 2-cornered type has cutting edges at both ends of the insert, helping reduce corner unit price.
(2) Usable at any desired overhang
Simple clamping design enables adjustments of boring depths of up to 5D (5 times the shank diameter). Commercially available sleeves can be used in addition to our HBX type sleeves.
(3) Outstanding machining quality and long tool life
AC1030U, which combines a sharp cutting edge shape with a smooth, high-adhesion coating layer, can maintain excellent cutting edge sharpness for a long period of time, suppressing tearing on the machined surface from initial tool use up till replacement thus realising outstanding machined surface quality.
2.Lineup
Holder (With Chipbreaker) Total 21 Cat Nos.
Corner Radius
0.05 mm (Grade: AC1030U): 7 Cat. Nos.
0.15 mm (Grade: AC1030U): 7 Cat. Nos.
0.20 mm (Grade: AC1030U): 7 Cat. Nos.


3.Sales Plan
3 million JPY/year in the first year, 8 million JPY/year after 2 years
4.Standard Price
4,300 to 6,450 JPY (excluding tax)



[Registered Trademarks]
・SumiSmall is a trademark or registered trademark of Sumitomo Electric Industries, Ltd.