Sumitomo Electric Hardmetal Corp. (head office: Itami City, Hyogo, President: Kazuyoshi Kimura; hereafter "Sumitomo Electric Hardmetal"), a wholly-owned affiliate of Sumitomo Electric Industries, Ltd. (head office: Chuo-ku, Osaka, President: Osamu Inoue; hereafter "our company"), has established the West Japan Logistics Center, a logistics hub for cutting tools in Ibaraki City, Osaka, in March 2023 and will begin operations from May 2023.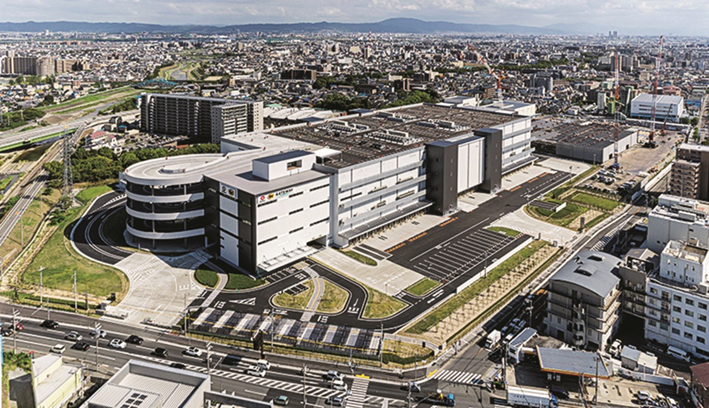 West Japan Logistics Center
This Center will replace the Kansai Logistics Center (Konohana Ward, Osaka), which was damaged by fire in November 2021. With the operation of this Center, logistics services will be improved for our customers in West Japan by extending the hours for accepting orders, expanding the areas where next-day morning deliveries can be made, and reinforcing same-day deliveries.
This base is situated inside the "Yamato Transport Kansai Gateway", a logistics facility with disaster-ready logistics features such as seismic isolation system and emergency power supplies etc.; and by having 2 warehouses in both eastern and western regions, we will have the industry's No. 1 logistics system with enhanced BCP measures that will provide services that will please our customers.