Sumitomo Electric Industries, Ltd. (head office: Chuo-ku, Osaka, President: Osamu Inoue, hereafter "our company") has developed and launched the high-efficiency MULTIDRILL MDH series for sale as of April 2023.
In recent years, with the aim to realise GX (Green Transformation) in the various industrial fields including the automotive industry, there are growing demands for tools specialized for high-efficiency machining that can reduce power consumption and CO2 emissions.
In response to these demands, our company has developed the MULTIDRILL MDH series. Through a cutting edge shape with improved fracture resistance, stable and high-efficiency can be realised in drilling steel and cast iron, while greatly reducing machining load as compared to conventional tools.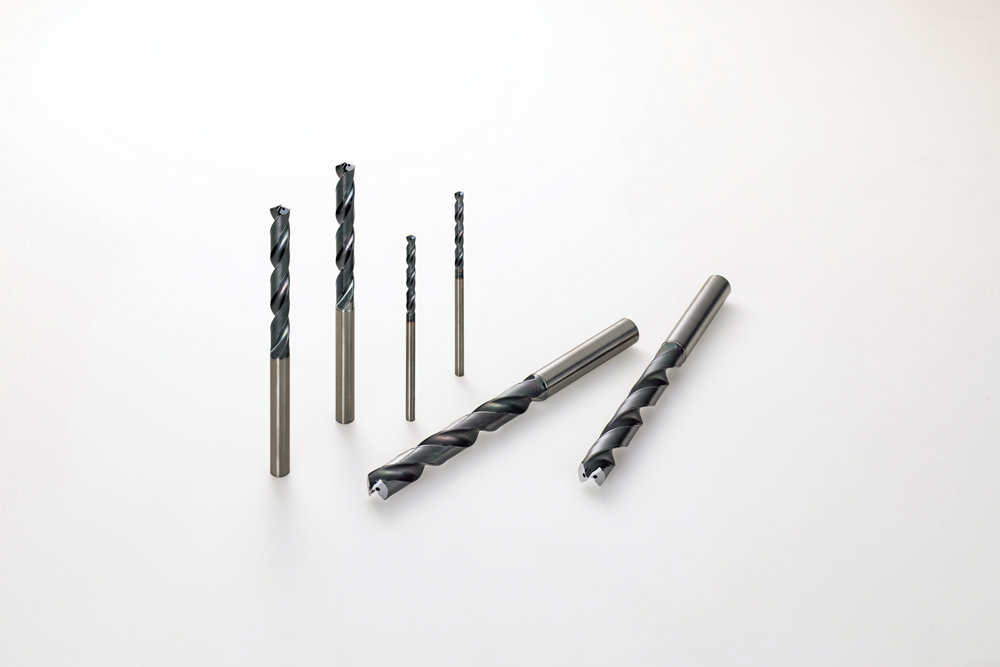 Coated Carbide Drills for Steel and Cast Iron
MULTIDRILL MDH series
1.Features
(1) Superb drilling stability
The unique new thinning shape "RP THINNING" significantly reduces machining load by improving chip evacuation, enabling stable drilling even under high-efficiency conditions.
(2) New cutting edge shape with enhanced fracture resistance
Optimised unique cutting edge shape suppresses stress concentration and improves fracture resistance.
(3) New PVD coating suppresses tool damage
Utilising the new PVD "HF Coat", that balances wear resistance and fracture resistance to realise stable drilling across a wide range of cutting conditions.
2.Lineup
MDH-H type (Internal Coolant Supply) total 317 Cat. Nos.
Tool Diameter ø3.0 to 14.0 mm
Drilling Depth L/D = 3, 5, 8
3.Sales Plan
300 million JPY/year in the first year, 600 million JPY/year after 2 years
4.Price
13,100 to 51,100 JPY (excluding tax)