RadiusMill for exotic alloys
SEC-Wave Radius Mill RSX series
Utilizing a high raked design + a high rigidity body to achieve low cutting force machining with less chattering
Recommended Work Material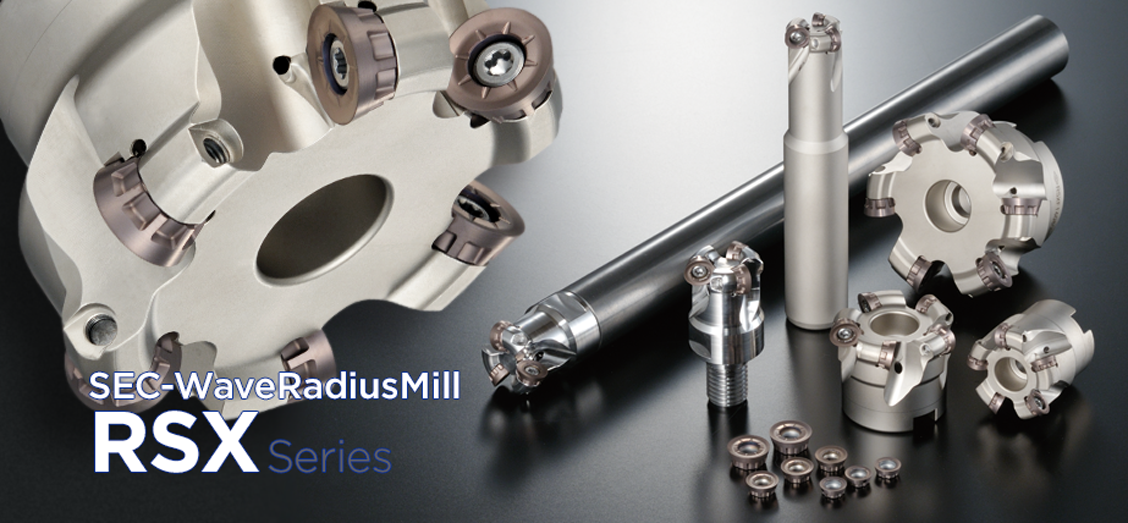 Movie
Feature
Utilizing a high raked design + a high rigidity body to achieve low cutting force machining with less chattering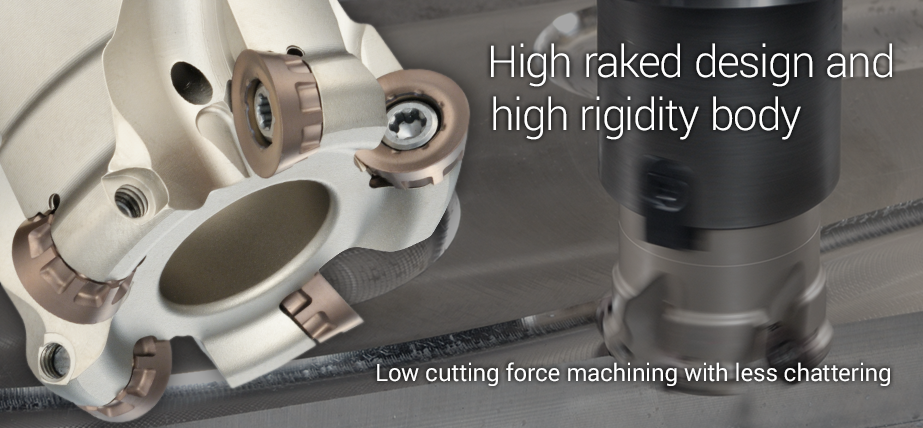 ---
Low cutting force and low chattering design
Achieving low cutting force and low chattering machining with a super high-raked and high rigidity cutter body design.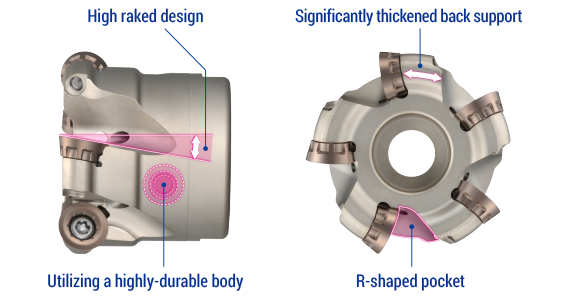 ---
Superior ease-of-use
Original insert locating mechanism provides high accuracy, ease-of-use and easy corner management.
12mm/16mm insert sizes can use up to 8 corners while 10mm insert size can use up to 4 corners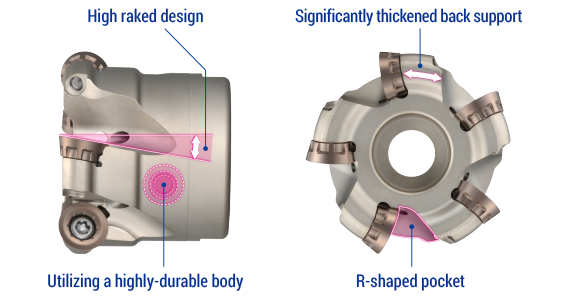 Product Inquiry
Feel free to contact us for cutting and machining information
on cutting troubles and review of tooling as well as questions,
feedbacks, and requests for our home page.
Recommend
High efficiency shoulder milling cutter

SEC-Wave Mill WSE series

More Detail

High-efficiency and High-rigidity Radius Milling Cutter

SEC-Wave Radius Mill RSE series

More Detail

High-efficiency shoulder milling cutter for general purpose

SEC-Wave Mill WEZ series

More Detail