Milling Cutter for High-Efficient General Milling and Shoulder Milling
SEC-Sumi Dual Mill DFC series
Economical double-sided insert Unique and precise insert design provides high efficiency and high accuracy milling
Recommended Work Material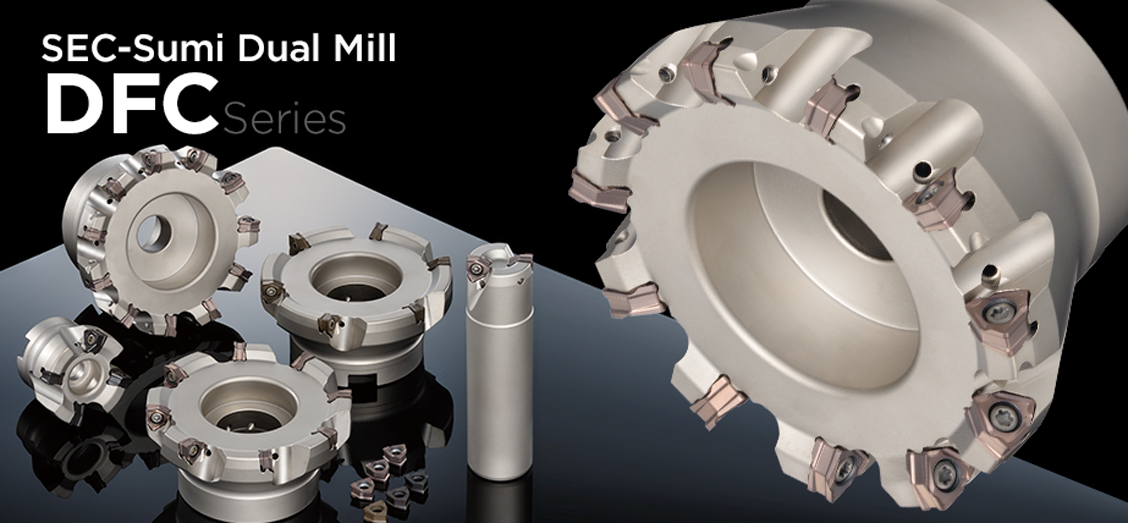 Movie
Feature
Economical double-sided insert Unique and precise insert design provides high efficiency and high accuracy milling
Unique insert shape provides both sharpness and cutting edge strengt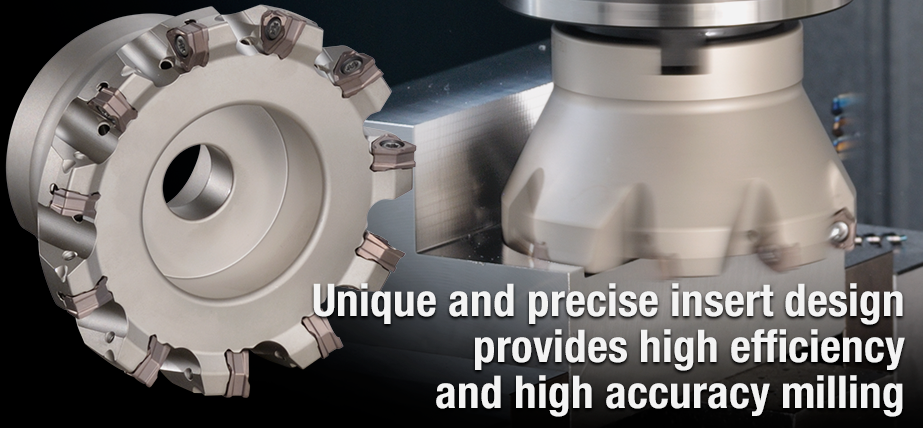 ---
Applicable to various work materials
SEC-Sumi Dual Mill DFC type is a general purpose, high efficiency face milling cutter which uses an unique shaped insert that delivers both cutting edge sharpness and strength,to cover a wide range of applications from high efficiency to finish milling operations.
It is avairable both facing and shoulder milling due to GS type chipbreaker has been added.

Unique insert shape provides both sharpness and cutting edge strengt
Flank wear of inserts for DFC series does not reach the restraining face and thus mounting accuracy does not suffer
The 90° cutting angle is suitable for both face milling and shoulder milling
Product Inquiry
Feel free to contact us for cutting and machining information
on cutting troubles and review of tooling as well as questions,
feedbacks, and requests for our home page.
Recommend
High-rake general purpose face milling cutters

SEC-Wave Mill WGX series

More Detail

High-Efficient and High Precision Tangential Shoulder Milling Cutter

SEC-Sumi Dual Mill TSX series

More Detail

High-efficiency shoulder milling cutter for general purpose

SEC-Wave Mill WEZ series

More Detail