High precision, high quality shoulder milling cutter
SEC-Wave Mill WFX series
Superior machined surface quality with optimised insert cutting edge shape and high-precision technology
Recommended Work Material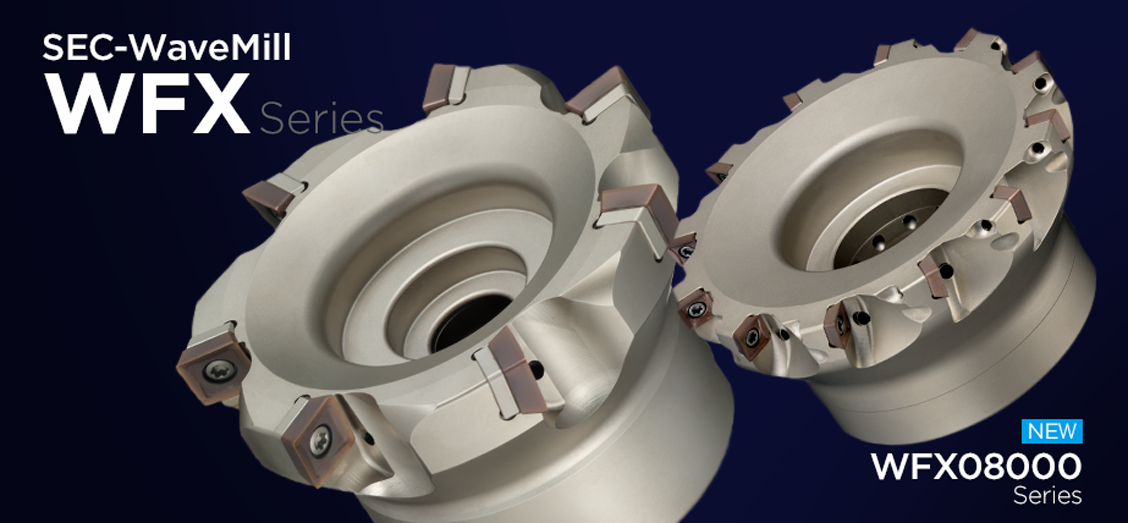 Movie
Feature
Superior machined surface quality with optimised insert cutting edge shape and high-precision technology
The insert shape optimised for shoulder milling and the high-precision body leave a superior machined surface finish.

---
Screw lock type cutter using 4-cornered inserts with ideal cutting edge design that delivers good squareness
The WFX08000 series has also been added (max. depth of cut:6.0mm) for small-depth cutting.
Our wide lineup covers a wide variety of applications.

Product Inquiry
Feel free to contact us for cutting and machining information
on cutting troubles and review of tooling as well as questions,
feedbacks, and requests for our home page.
Recommend
High-Productivity High-Feed Cutter for Rough Milling

SEC-Sumi Dual Mill DMSL series / DMSW series

More Detail

High-rake general purpose face milling cutters

SEC-Wave Mill WGX series

More Detail

High efficiency shoulder milling cutter

SEC-Wave Mill WSE series

More Detail