New Generation of Coated Carbide Grades for Milling
XCU2500 / XCK2000 / XCS2000
Revolutionary new coating realises superb long tool life
Recommended Work Material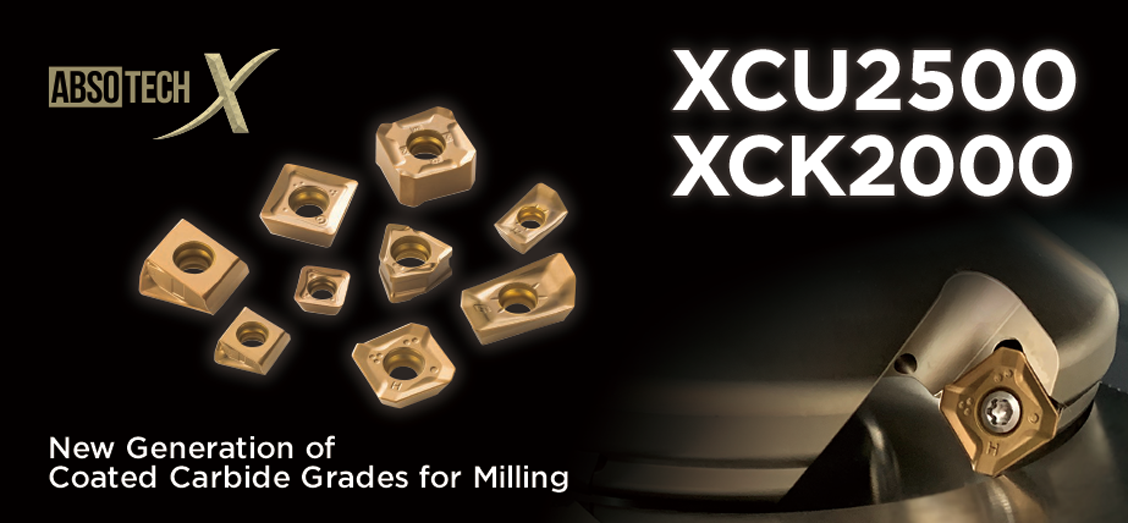 Movie
Feature
Revolutionary new coating realises superb long tool life
---
Introducing the revolutionary coating Absotech®X with both wear and fracture resistance
Pure cubic crystal AlTiN with high Al content 【 World's first* 】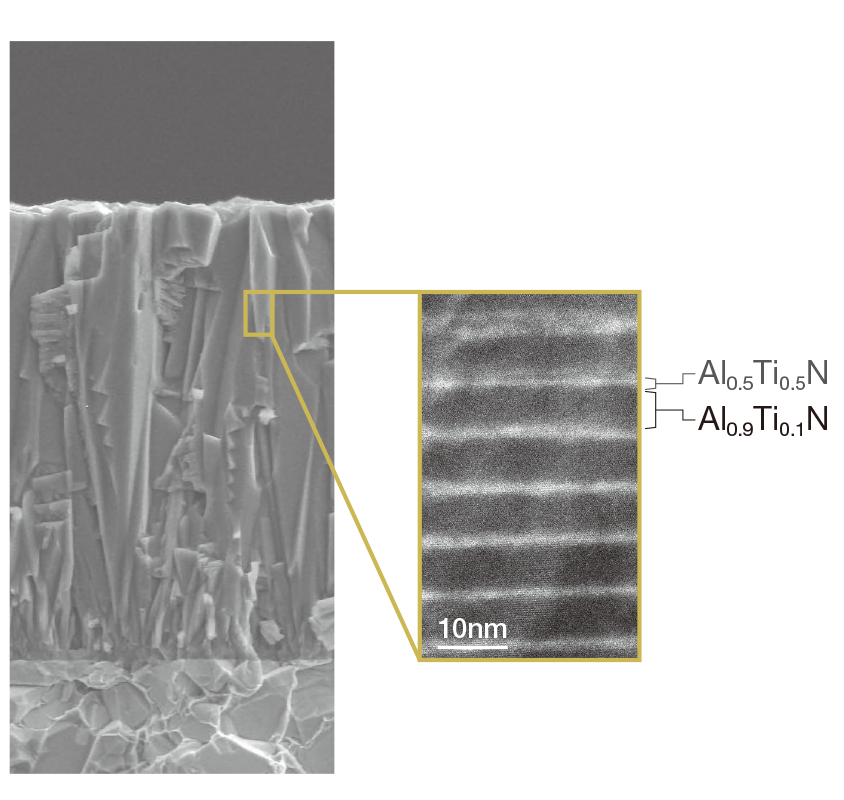 Amazing Wear Resistance
With proprietary structural control technology, differently composed layers of AlTiN are stacked at the nanometre level.
With a high-Al composition containing over 80% Al on average, it also maintains a cubic crystalline structure to achieve excellent thermal resistance and high hardness
*As of 2020
Special Surface Treatment [Proprietary Technology]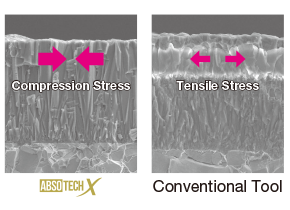 Excellent Thermal Crack and Fracture Resistance
Proprietary surface treatment introduces high compression stress to the coating, suppressing the development of cracks.
---
Revolutionary new coating realizes amazingly long tool life

XCU2500
The application of AbsotechTM X to a tough carbide substrate with well-balanced hardness and toughness enables superb performance in a wide range of cutting speeds on work materials such as steel, cast iron, and stainless steel.

XCK2000
The application of AbsotechTM X to a high-hardness carbide substrate realizes amazing long tool life in high-speed cast iron machining.
Product Inquiry
Feel free to contact us for cutting and machining information
on cutting troubles and review of tooling as well as questions,
feedbacks, and requests for our home page.
Recommend
High-efficiency shoulder milling cutter for general purpose

SEC-Wave Mill WEZ series

More Detail

Coated Grades for Exotic Alloys

AC5005S / AC5015S / AC5025S

More Detail

Uncoated cermet grade

T1000A / T1500A

More Detail