Positive M-class chipbreaker for finishing
FB type
Improved chip management of steel, iron sheeting and soft steel processing
Recommended Work Material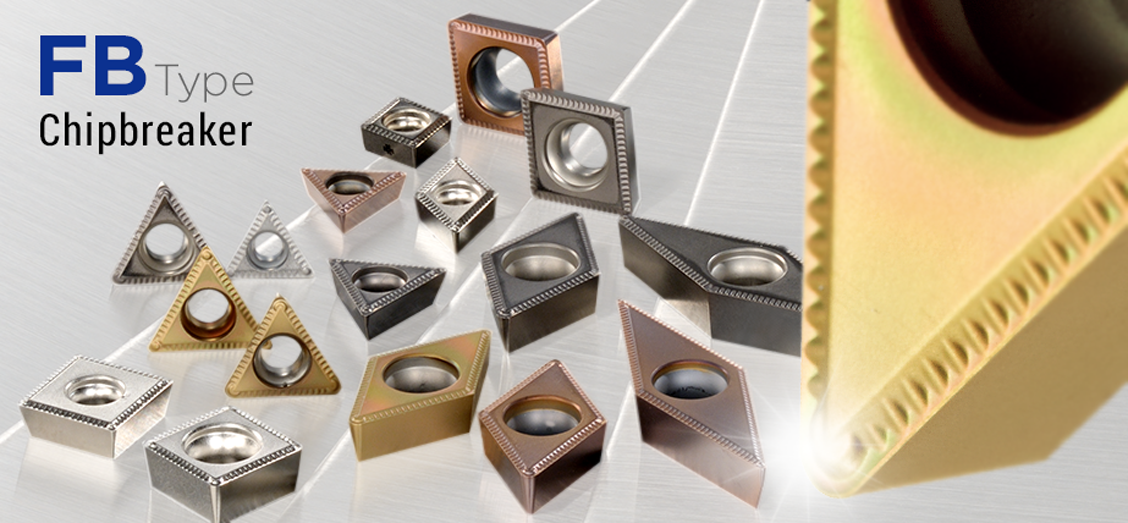 Movie
Feature
Improved chip management of steel, iron sheeting and soft steel processing
Cutting edge specially designed for chip control
Reduces unexpected fractures, choke stoppages and work damage in pipe steel, rolled steel and low carbon steel.
1. Reduces edge fracture with a ridge.
2. High-raked breaker wall improves chip breaking.
3. Variable rake design within the nose radius increases chip distortion and improves chip breaking.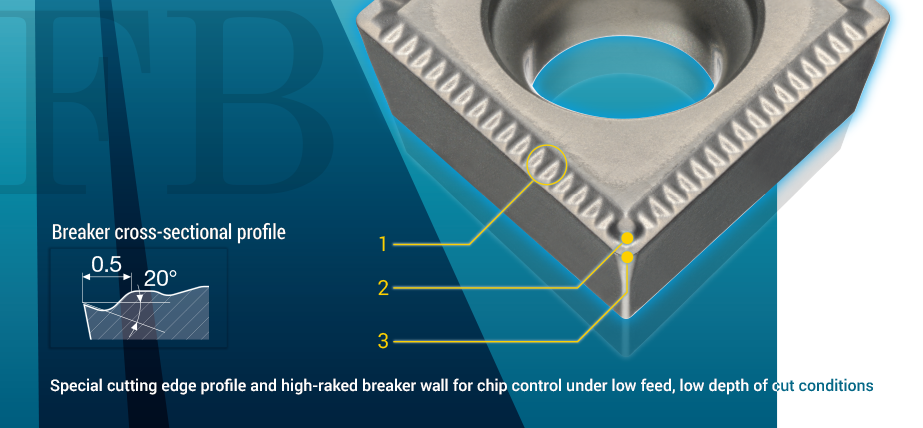 ---
Application Range
Improved separation at low-cut and low-feed. Achieving stable machining regardless of cut level changes.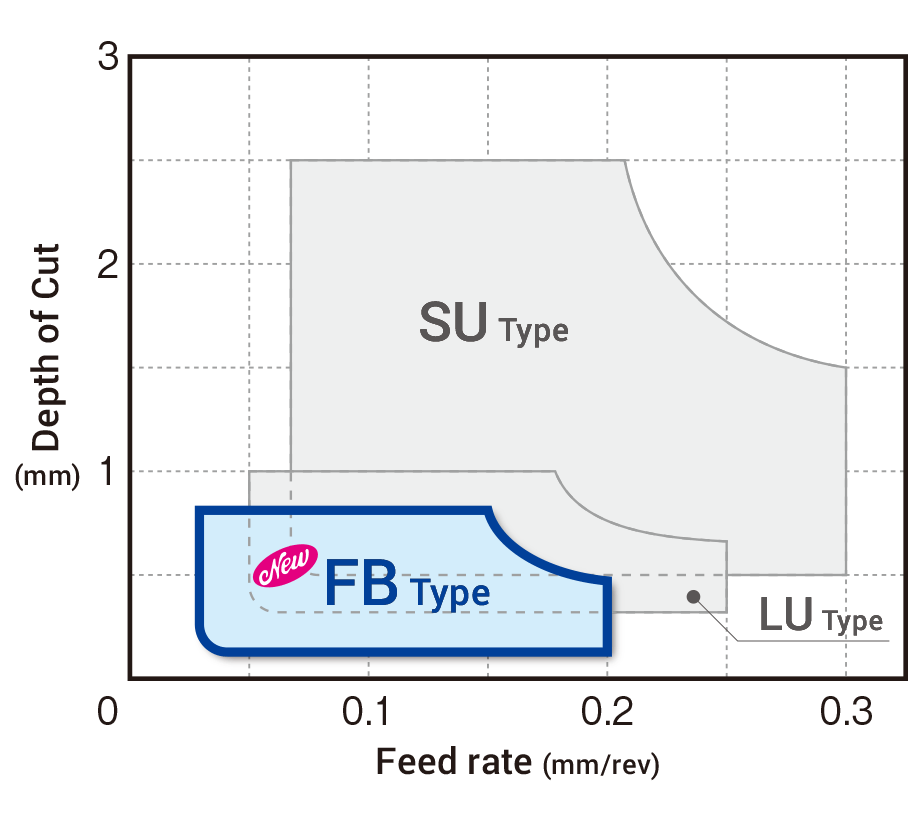 Product Inquiry
Feel free to contact us for cutting and machining information
on cutting troubles and review of tooling as well as questions,
feedbacks, and requests for our home page.
Recommend
Positive M-class chipbreaker

GU Type

More Detail

Negative M-class chipbreaker for finishing

FE type / FB type

More Detail

G-class Positive 3D Chip Breaker Handles Fluctuations in Cutting Depth

SI type

More Detail