PCD tool for Cemented carbide & hard brittle material turning
SUMIDIA BINDERLESS NPD10 / SUMIDIA DA9
Recommended Work Material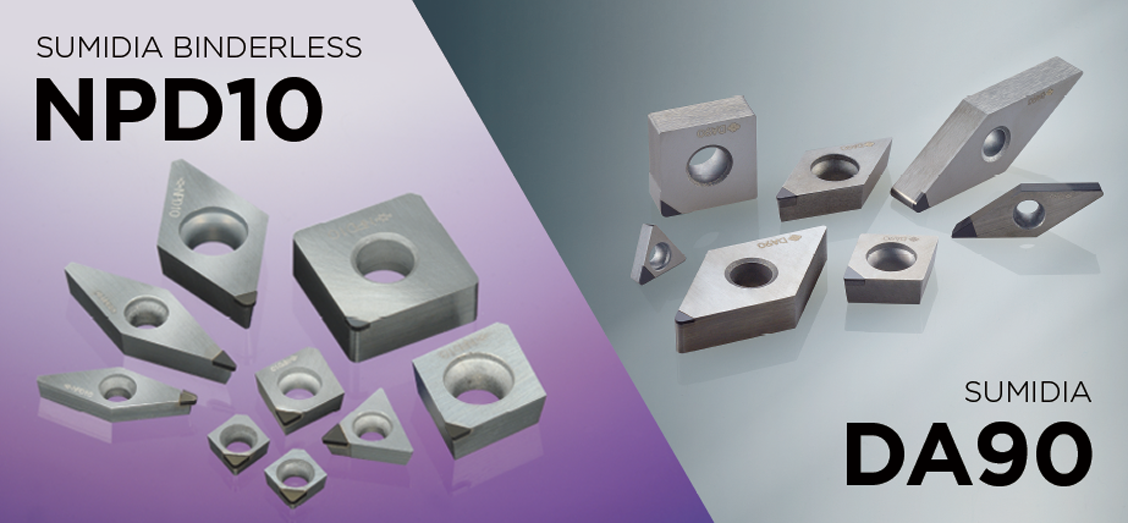 Movie
Feature
SUMIDIA BINDERLESS NPD10
For Ultimate High-Precision Machining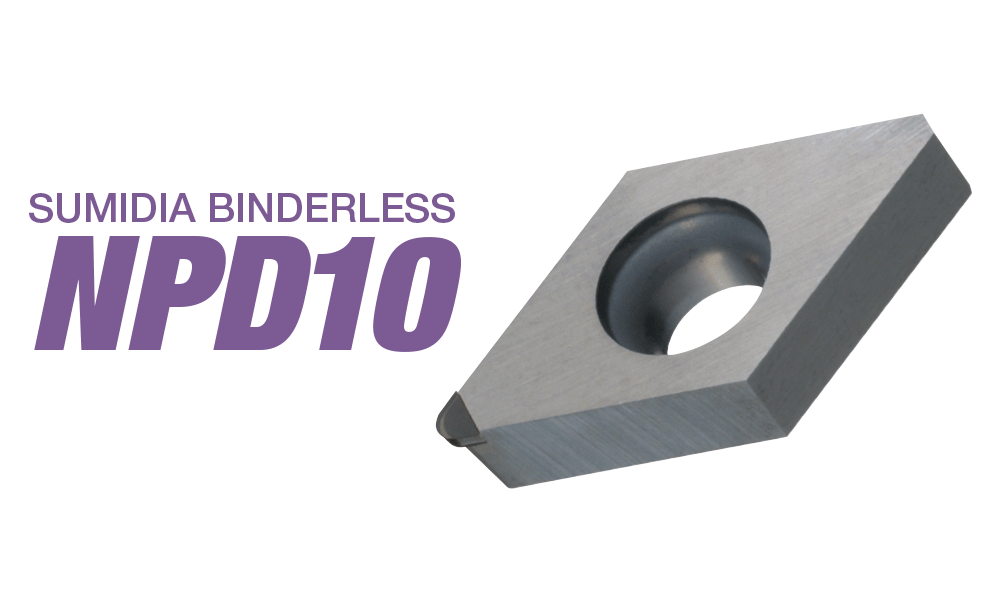 For Ultimate High-Precision Machining
The excellent wear resistance of nano-polycrystalline diamond enables high-precision machining of cemented carbide.
Maintains superior dimensional tolerances over many hours
Greatly reduced tool replacements compared to conventional diamond tools will improve work efficiency and reduce total costs.
---
SUMIDIA DA90
Your Secret Weapon for Roughing Cemented Carbides and Hard Brittle Materials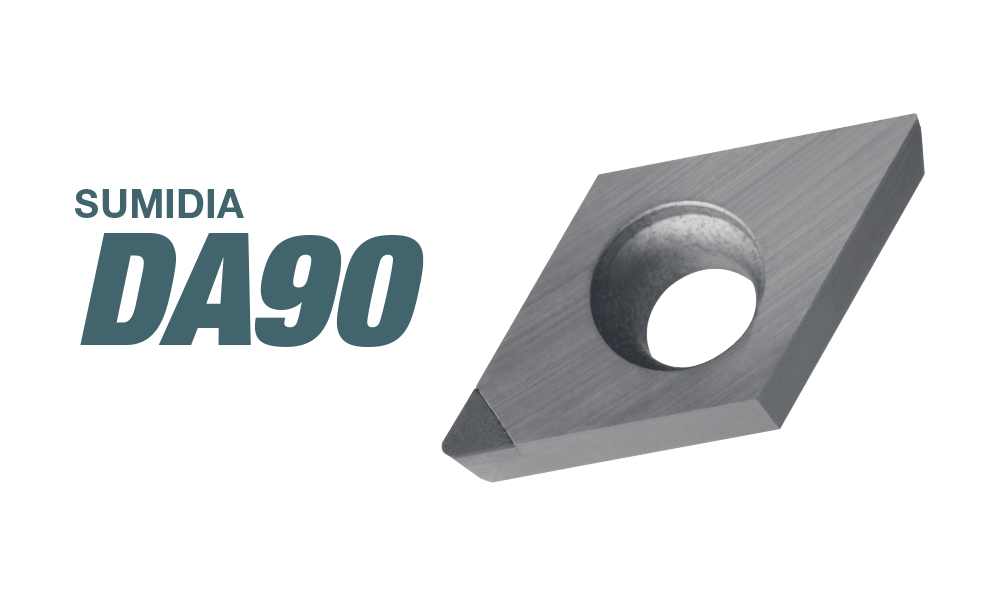 Ideal for roughing of cemented carbide and hard brittle materials
Coarse polycrystalline diamonds offer excellent wear resistance performance, enabling stable tool life when working with sintered surfaces of cemented carbide or roughing hard brittle material.
Adoption of SUMIDIA NF inserts
The optimal design and incorporation of mass production techniques allows for excellent cost effectiveness with the same performance as conventional models.
---
Application Range (Cemented Carbide)
Product Inquiry
Feel free to contact us for cutting and machining information
on cutting troubles and review of tooling as well as questions,
feedbacks, and requests for our home page.
Recommend
CBN Grades for Sintered Alloy Finishing

SUMIBORON BN7115

More Detail

Coated SUMIBORON

Coated SUMIBORON series for Hardened Steel

More Detail

SUMIDIA BINDERLESS / SUMIDIA

NPD10 / DA90

More Detail